Have a Home Improvement Project?
Creative Roofing and Home Improvement
Excellence in Home Repair since 1994
What I do
Installations, Repairs, Custom Builds, & More
Exteriors and Roofing
I have 30 years of experience in construction and roofing and can pretty much do any type of exterior work you need. As I don't have a big crew, I am set up for and enjoy doing any smaller roofing jobs or repairs, installing skylights and solar tubes, building balconies, covered porches, pergolas, decks, sheds, barns, siding, painting, small additions, window and door replacement, and general home improvements.
Interiors & Repairs
As a General Contractor, I can handle all of my customers building and handyman projects. Remodeling your kitchen? Bathroom? Livingroom? Den? Want to add a window or repalce a door? Perhaps you have a bigger dream of adding on a room, you can feel confident that I will do an excellent job.
My CreDs & Crew
Bryan Hottinger, Owner Operator
Insured & Bonded CCB# 126467
30 years of roofing expierience.
Eugene Or. 541-420-1508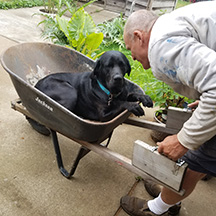 About Creative Roofing and Home Improvement
Providing the Highest Quality Services in the area since 1994
A Word From Bryan
I feel very fortunate to have been in business for 30 years. In that time I have learned I have no interest in setting my business up with a lot of employees to handle the big jobs. I enjoy getting to know my customers and often work for the same families as they build their dreams. I like creative projects and finishing a job knowing that both my client and I are satisfied. Contact me for a quote on your project!
Bryan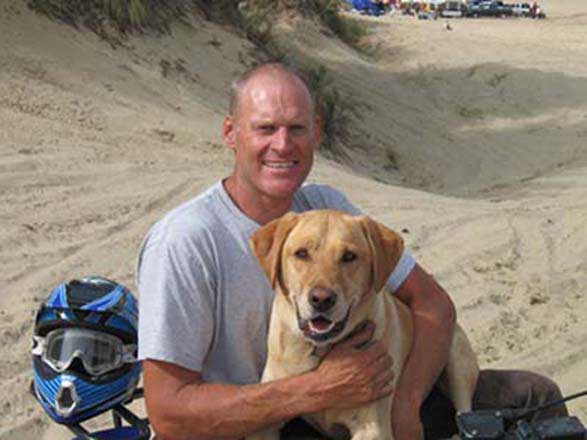 My Specialites
√  Window & Door Replacement
√  Remodels & Additions
√  Covered Porches
√  Decks & Fences
√  Paint & Siding
√  Sheds & Barns
√  Pergolas
√  Balconies
√  General Handyman
Start with A Free Quote For Your Project
Due to the number of phone solicitors, I find it works better for me to have my initial communication by email. I sit down early every morning and respond to new customer email then go out and try to get some work done (in-between the battle with spam phone calls). Thank you for your understanding, if you please fill out the form I will get back to you very soon.
Bryan
Before, During and After
I invite you to look through some of my projects. Often the opportunity to take photos has been missed so this is just a small sampling of what I do.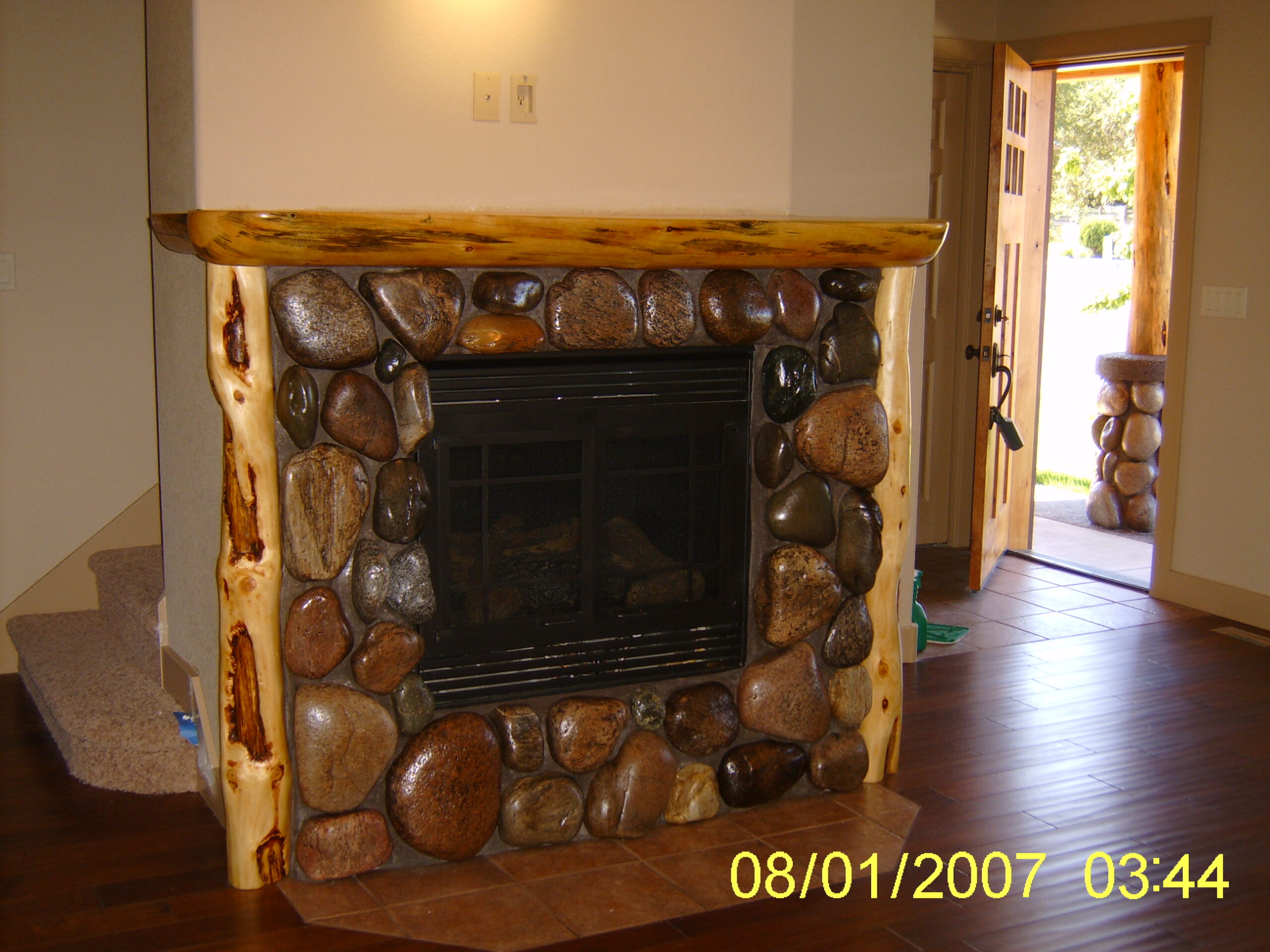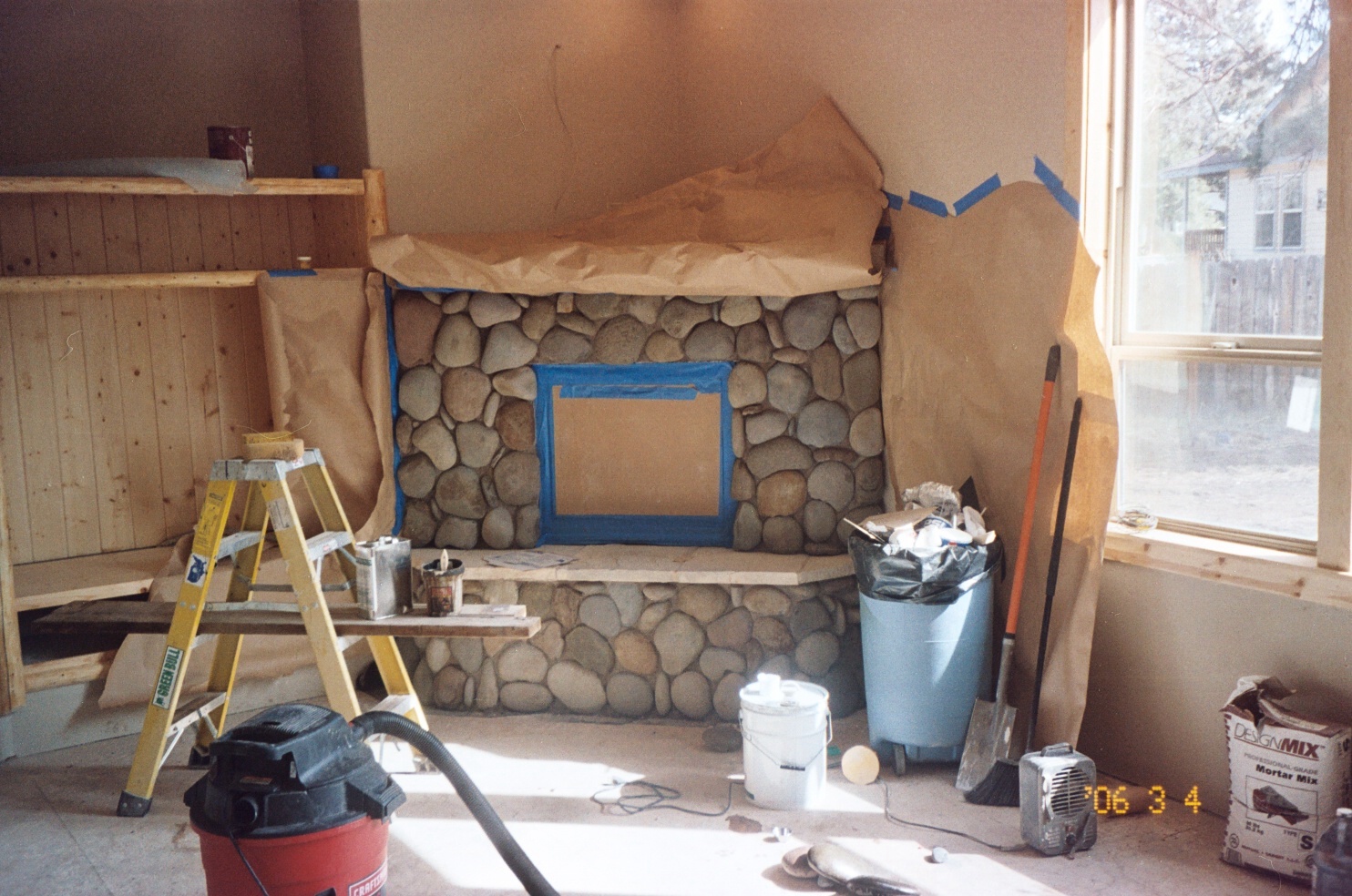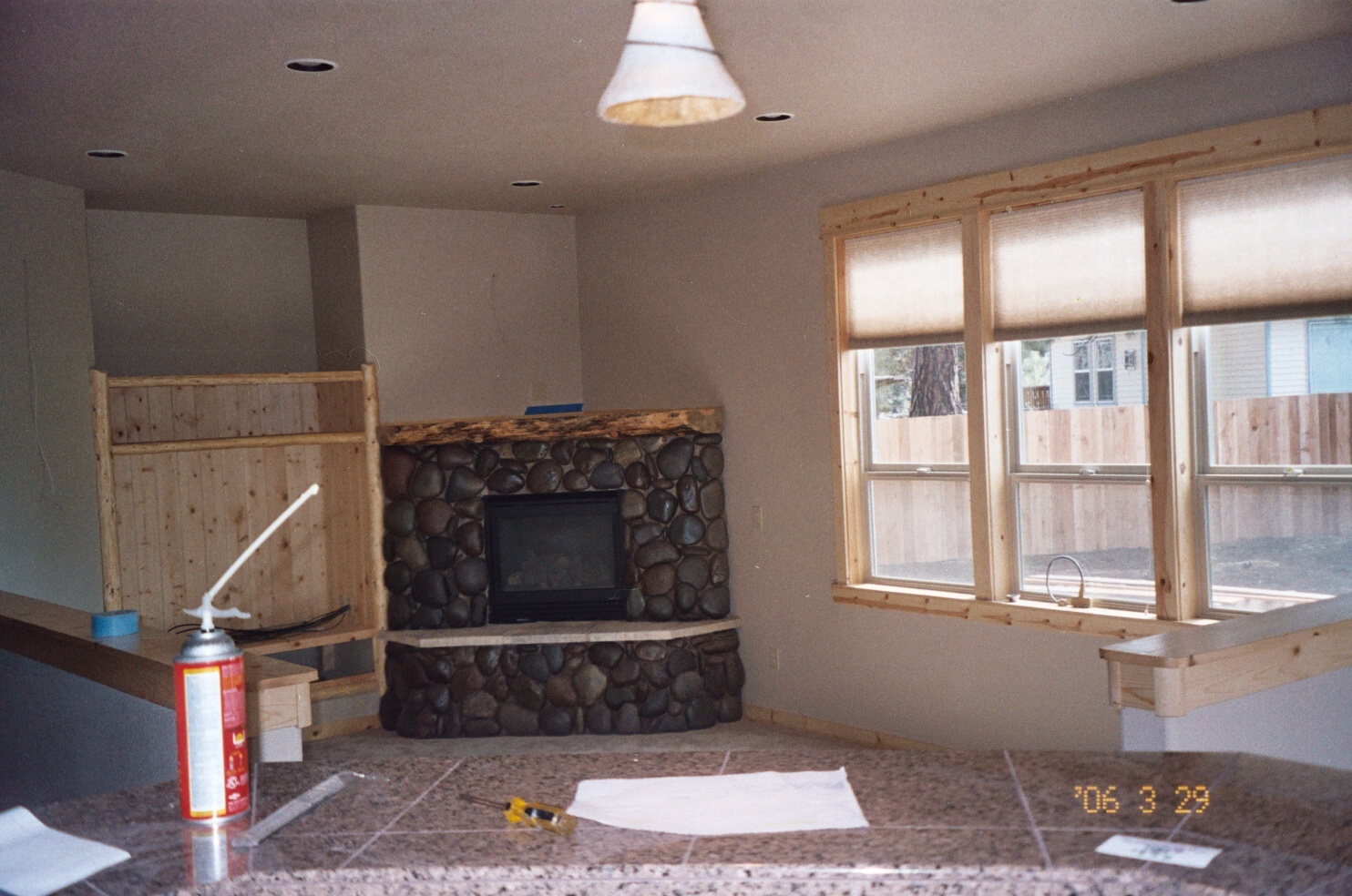 Left: A fireplace remodel using river stones that echo those on the pillars of the porch outside.
Center: Before and after, floor and fireplace remodel
Above Right: A bathroom after a complete redo. Below: a game room.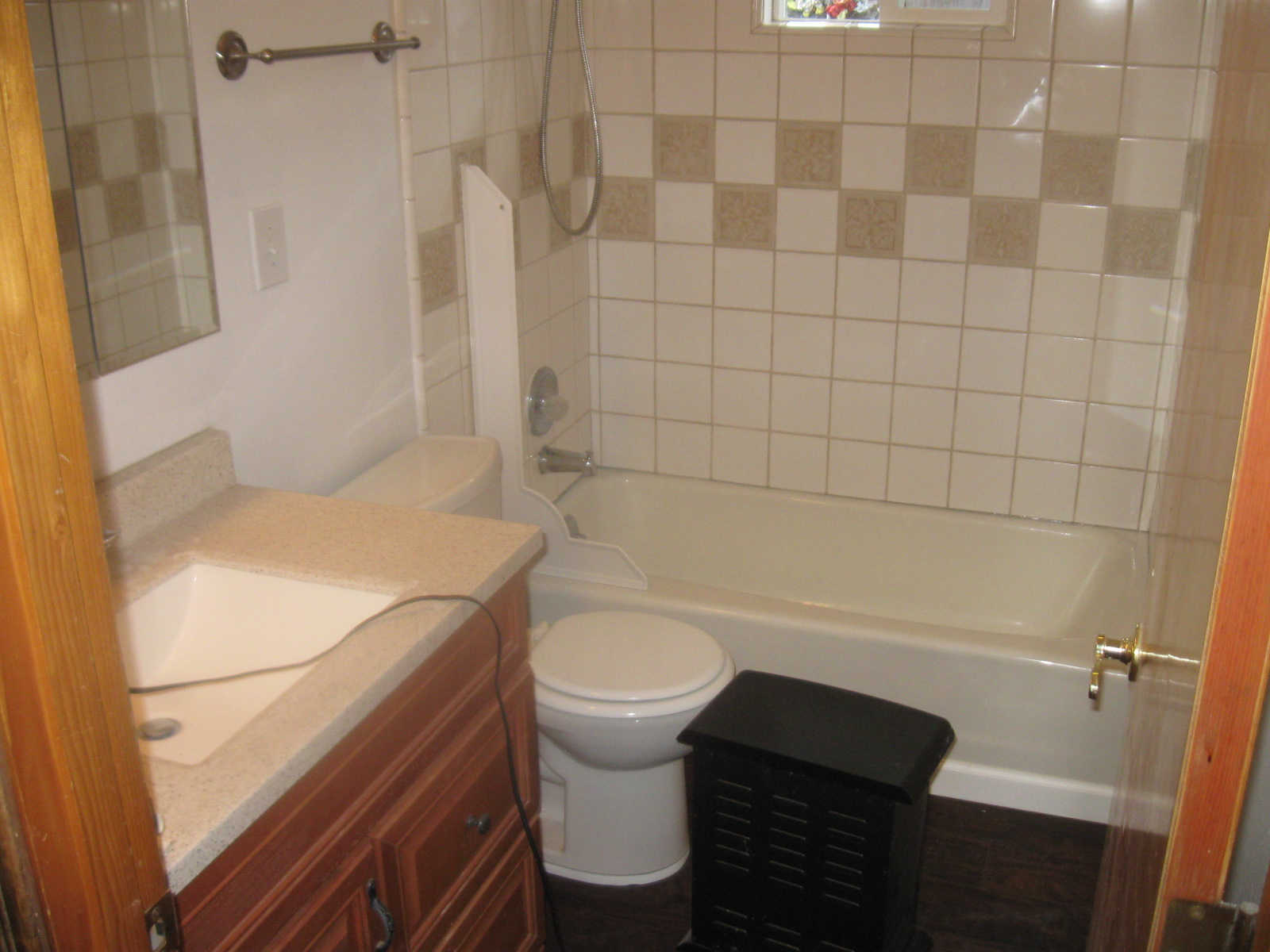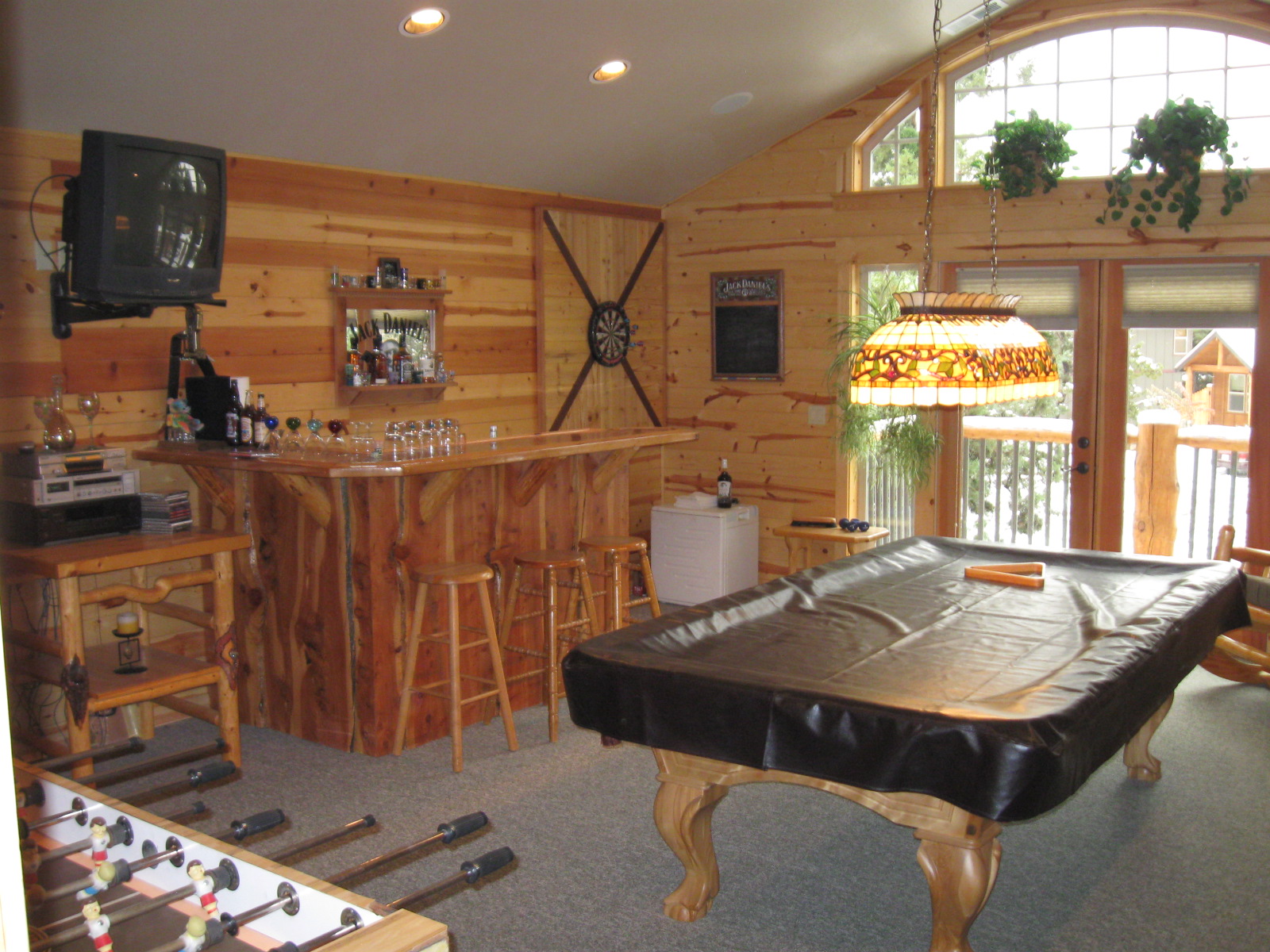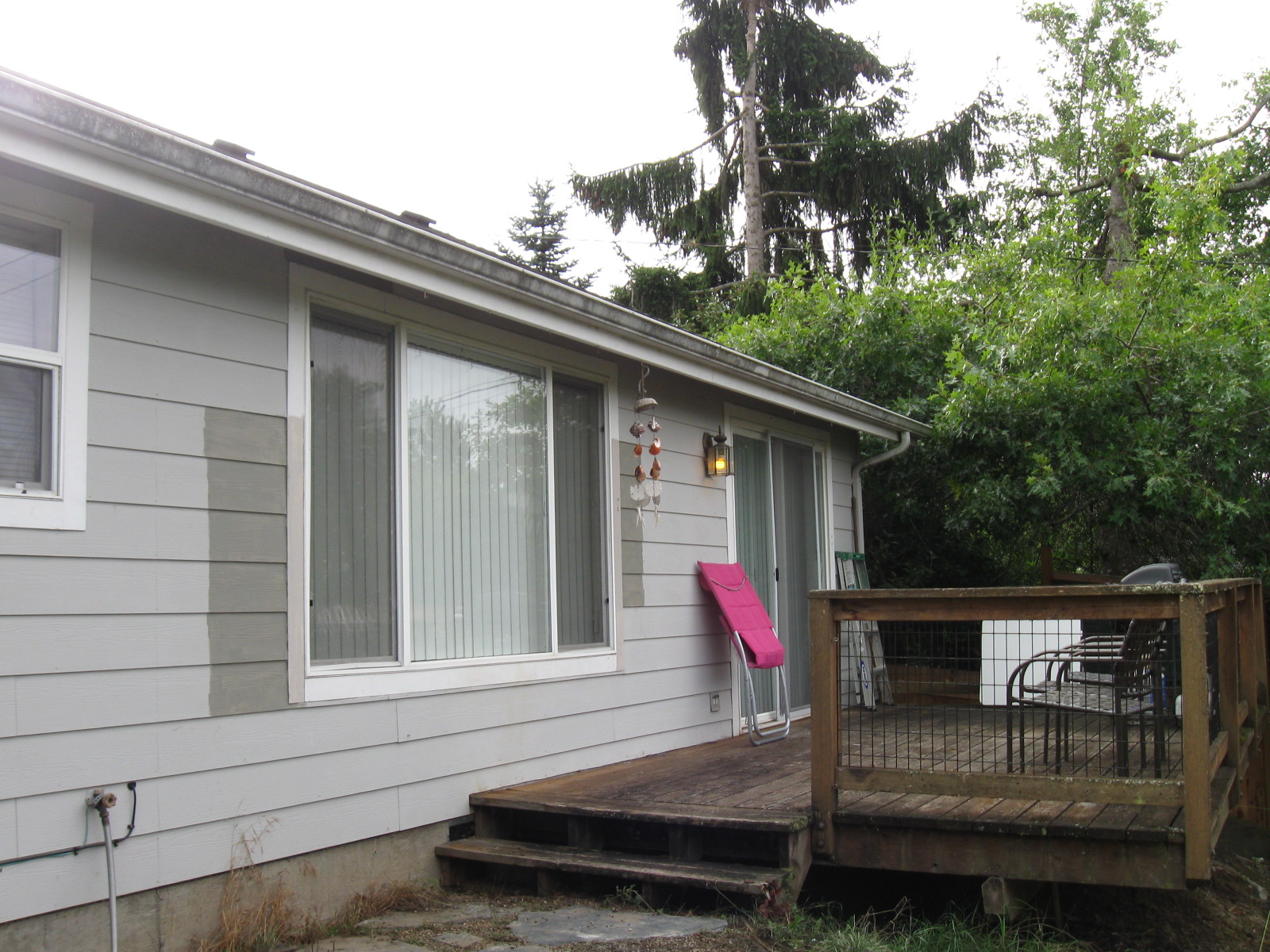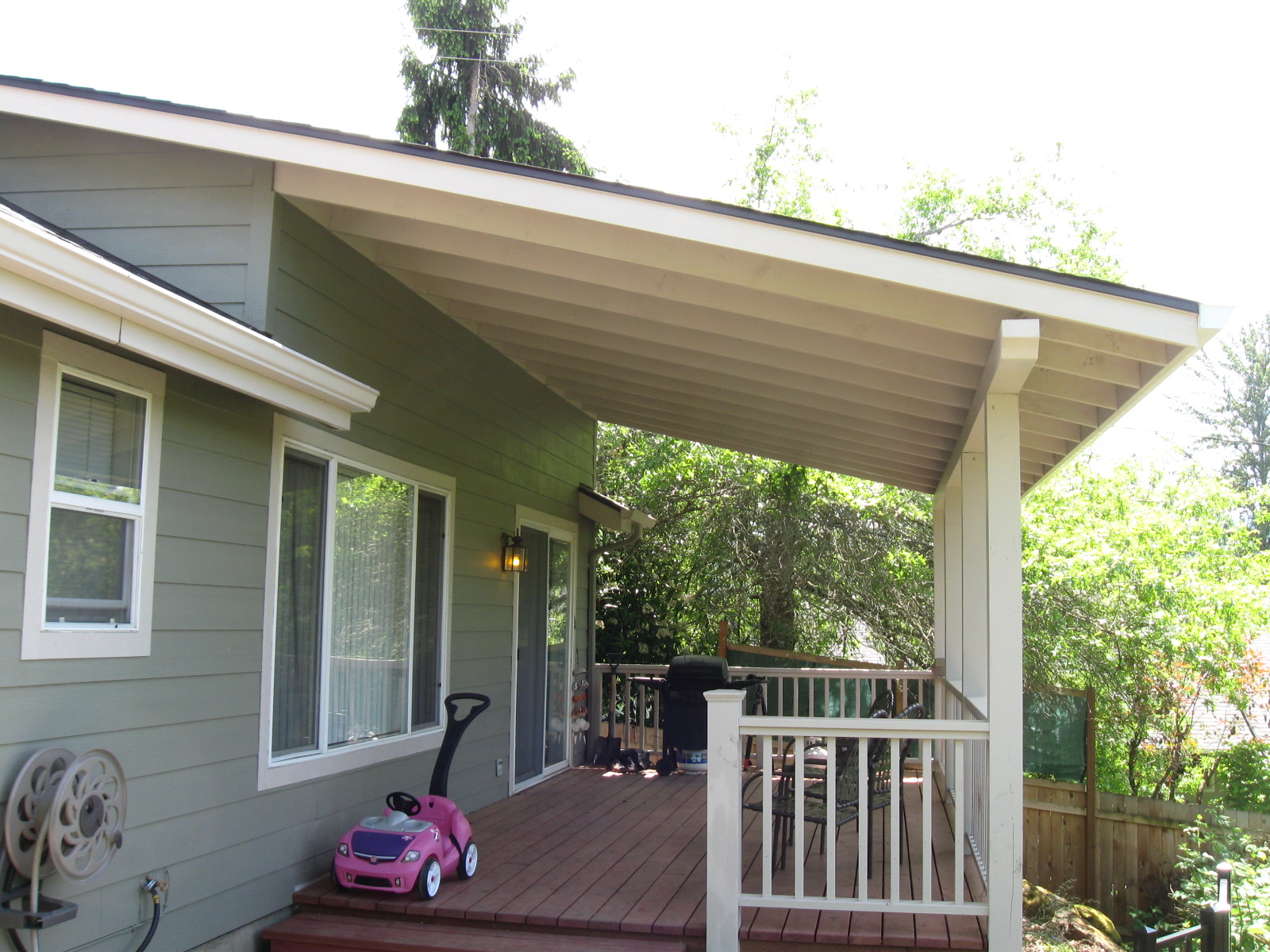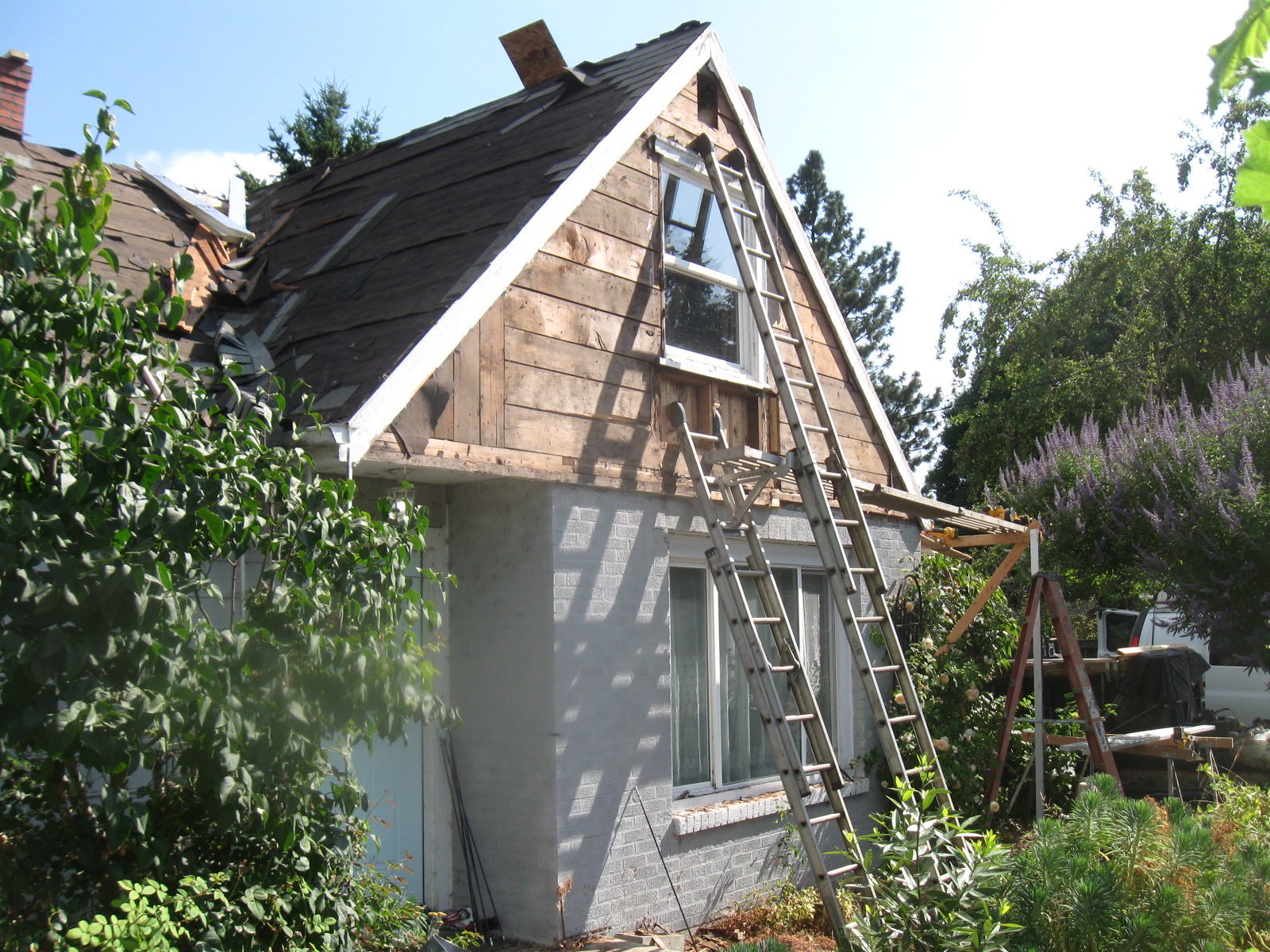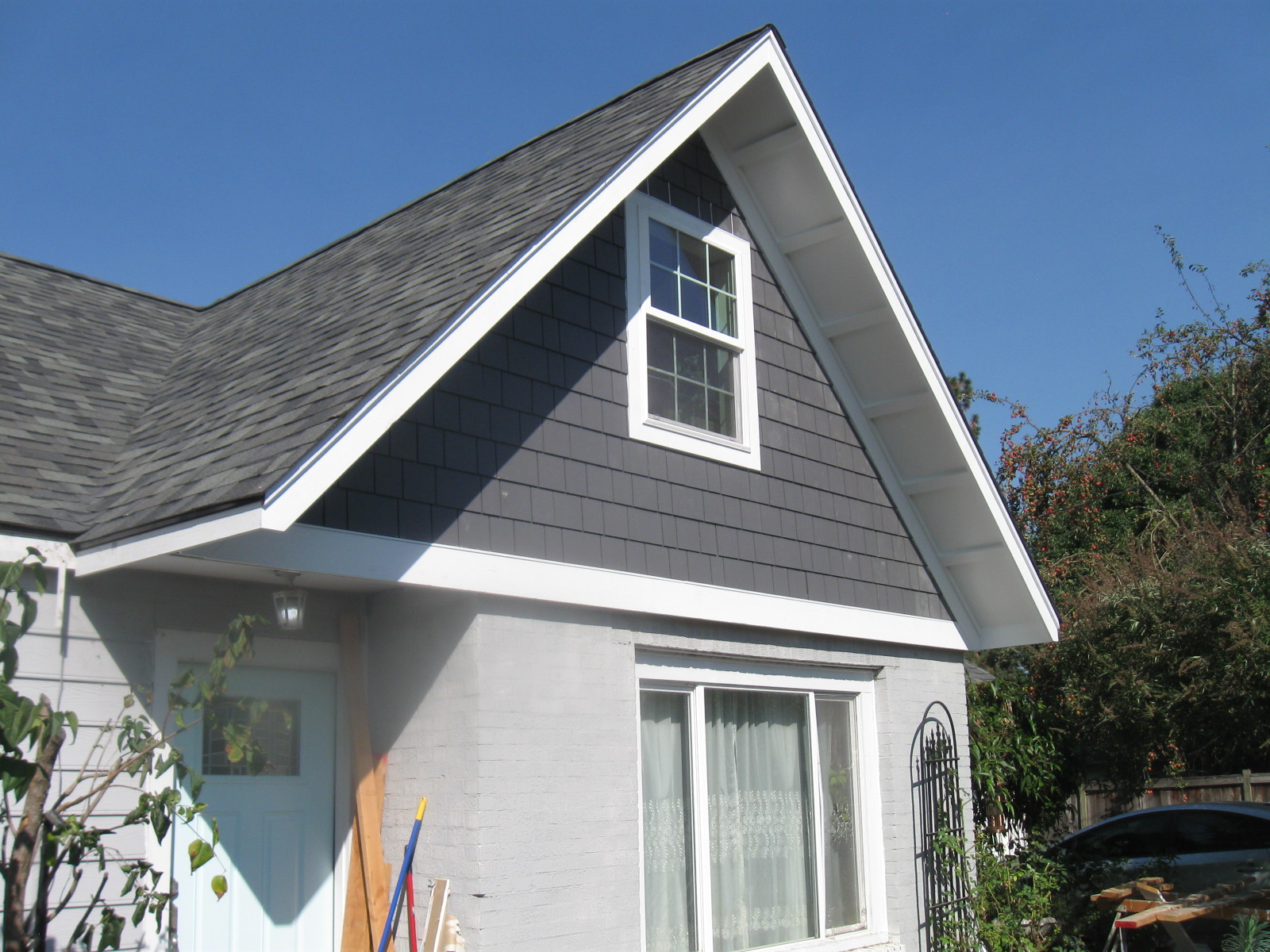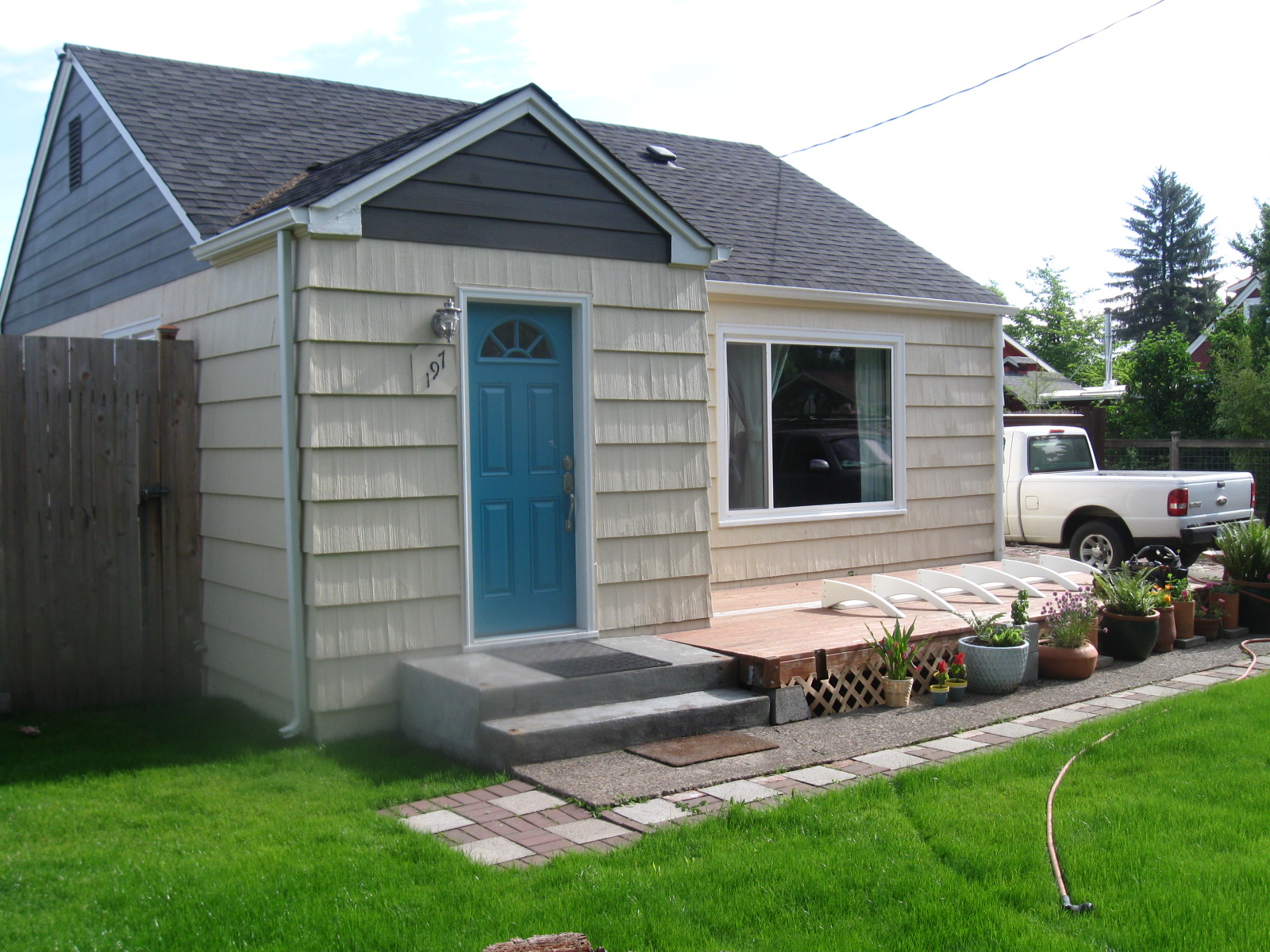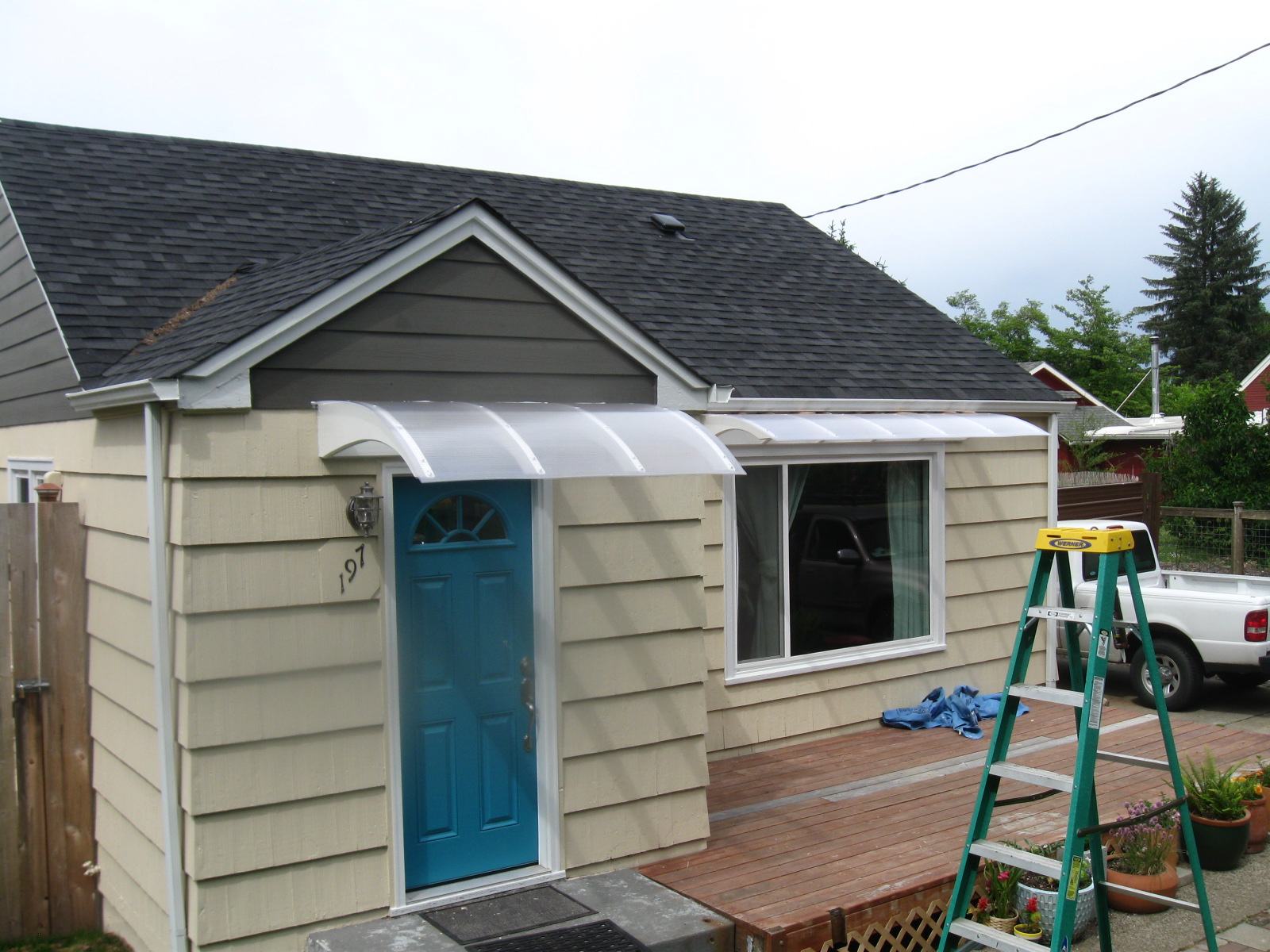 Perhaps a small getaway craft studio or shed could add living space and design to your back yard.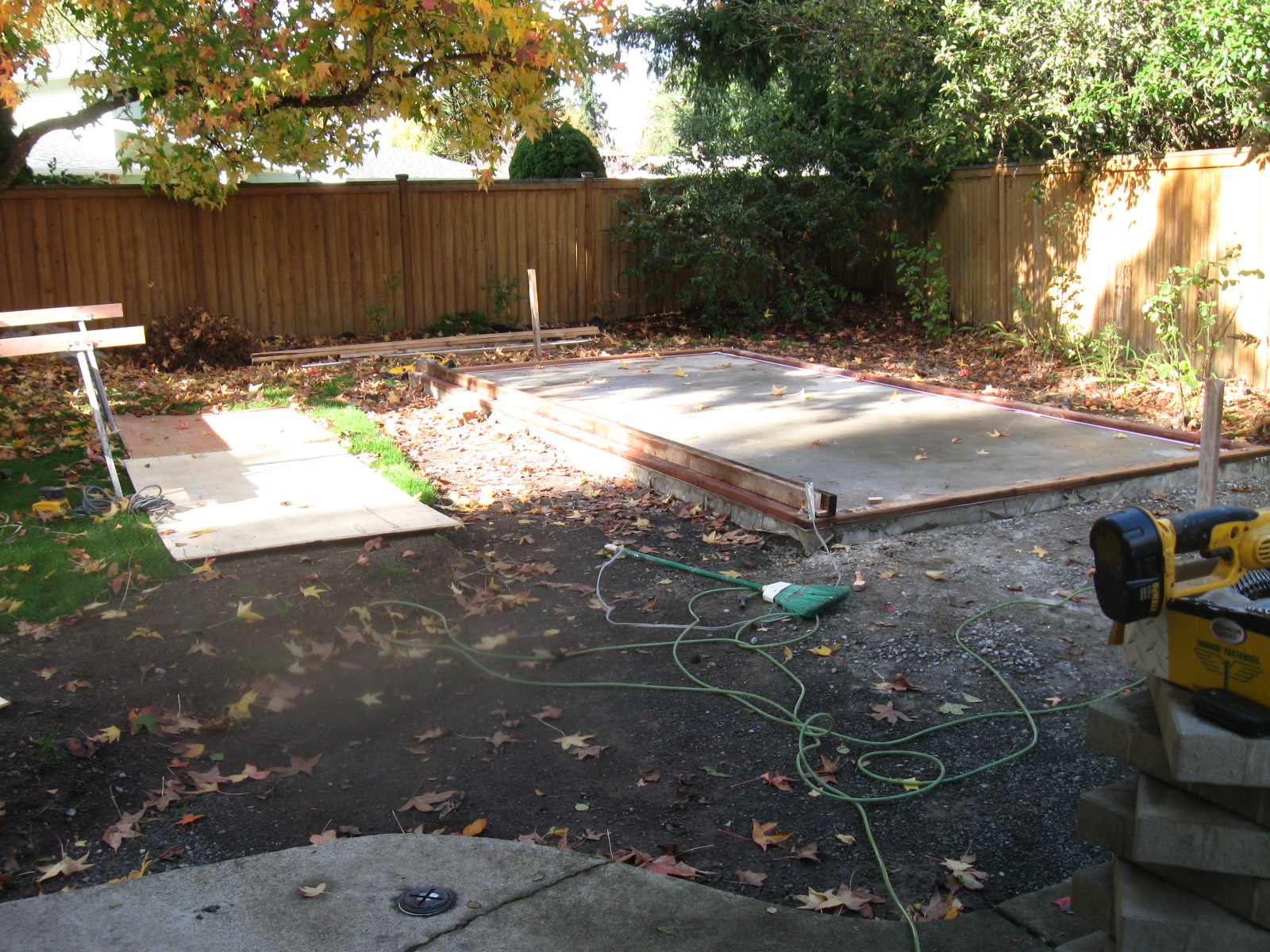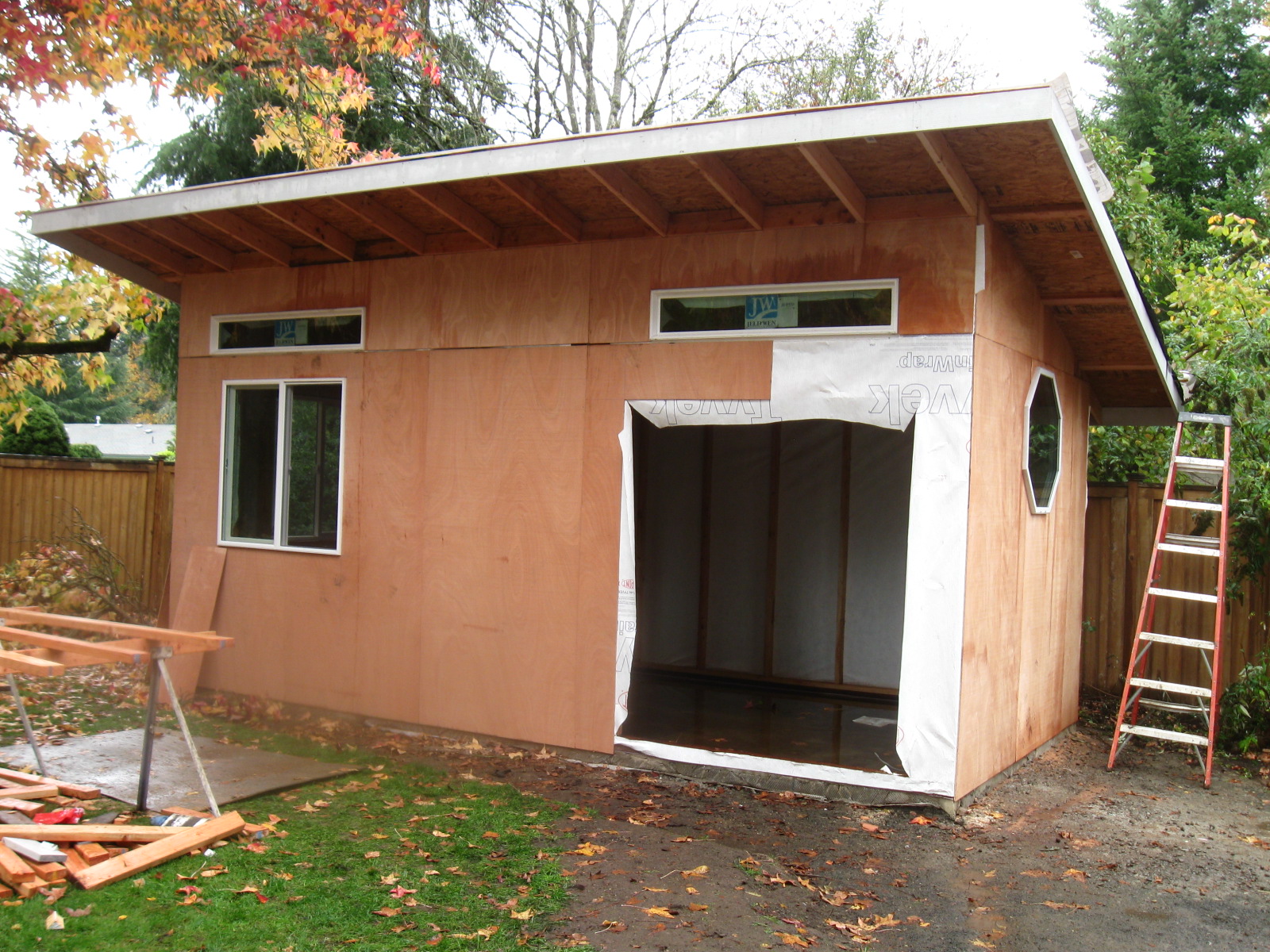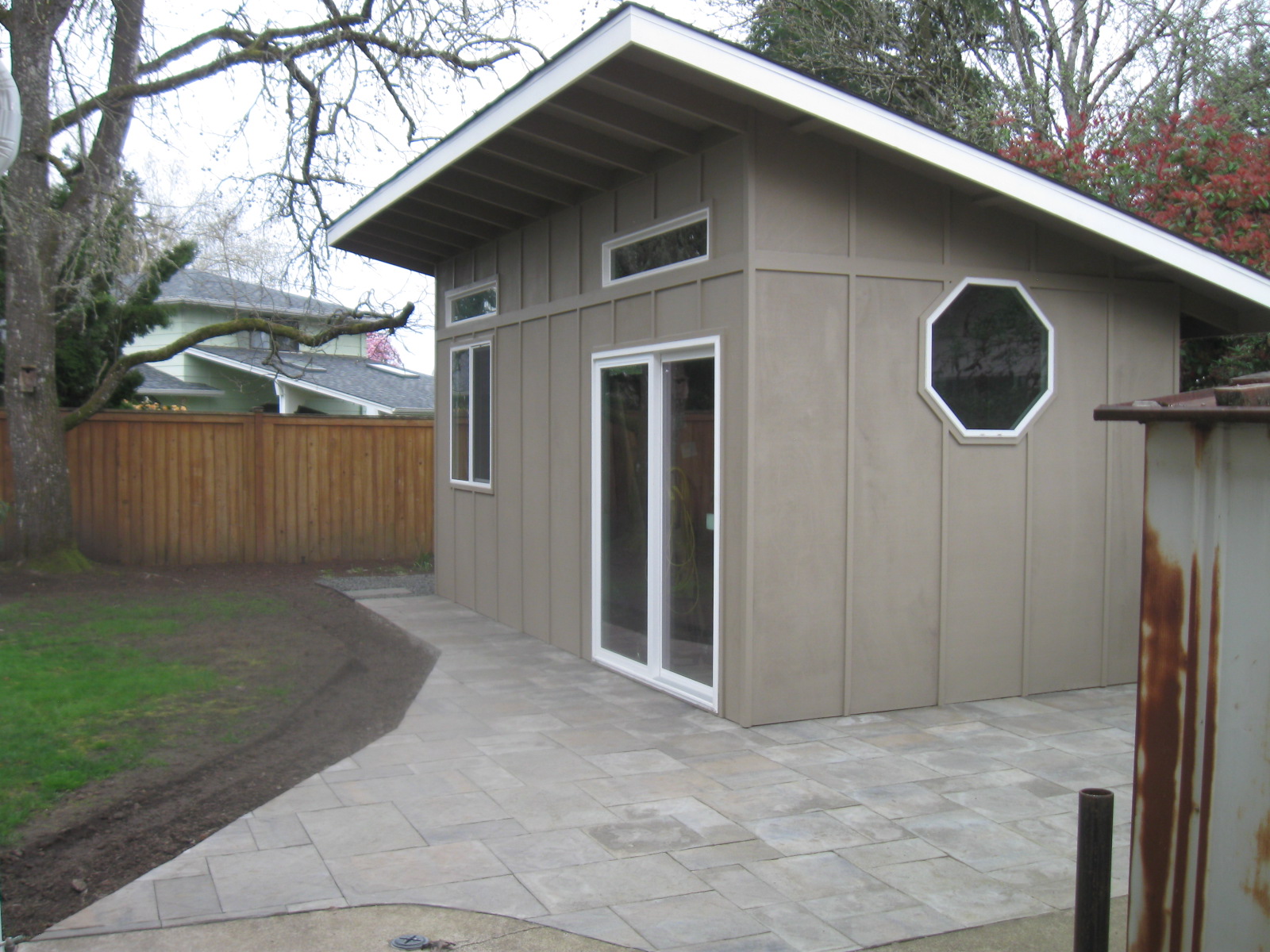 Special Projects - The round barn, pergolas, decks and fences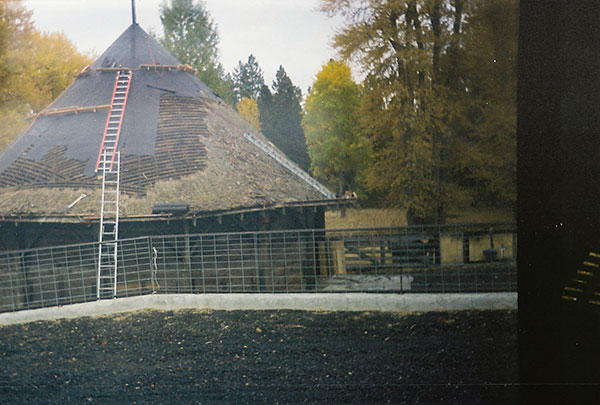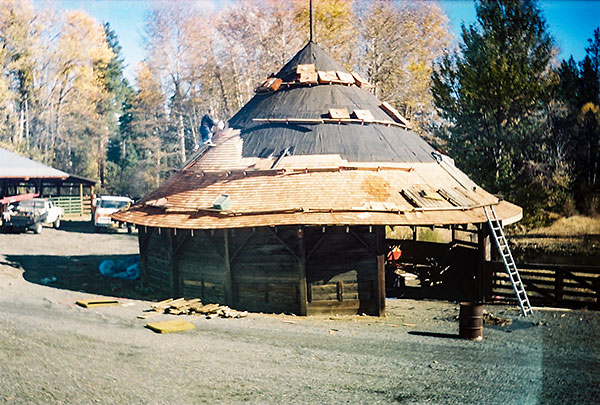 Roofing the round barn from early on in the process and finally how great it looks some 4 years later...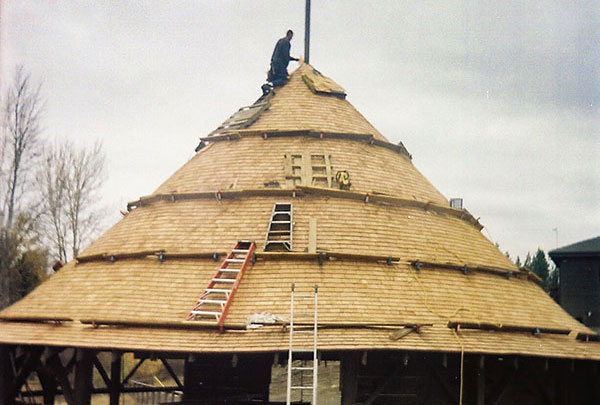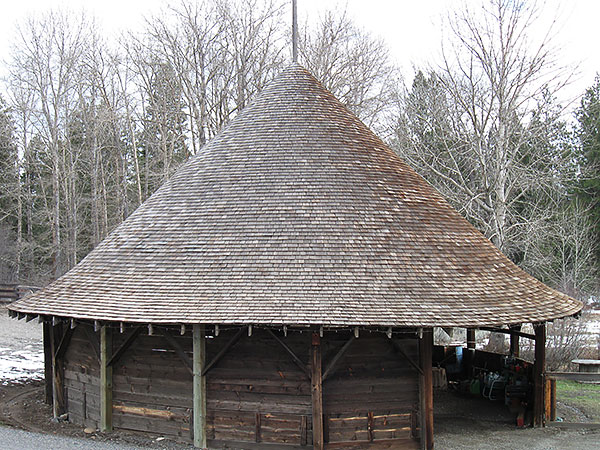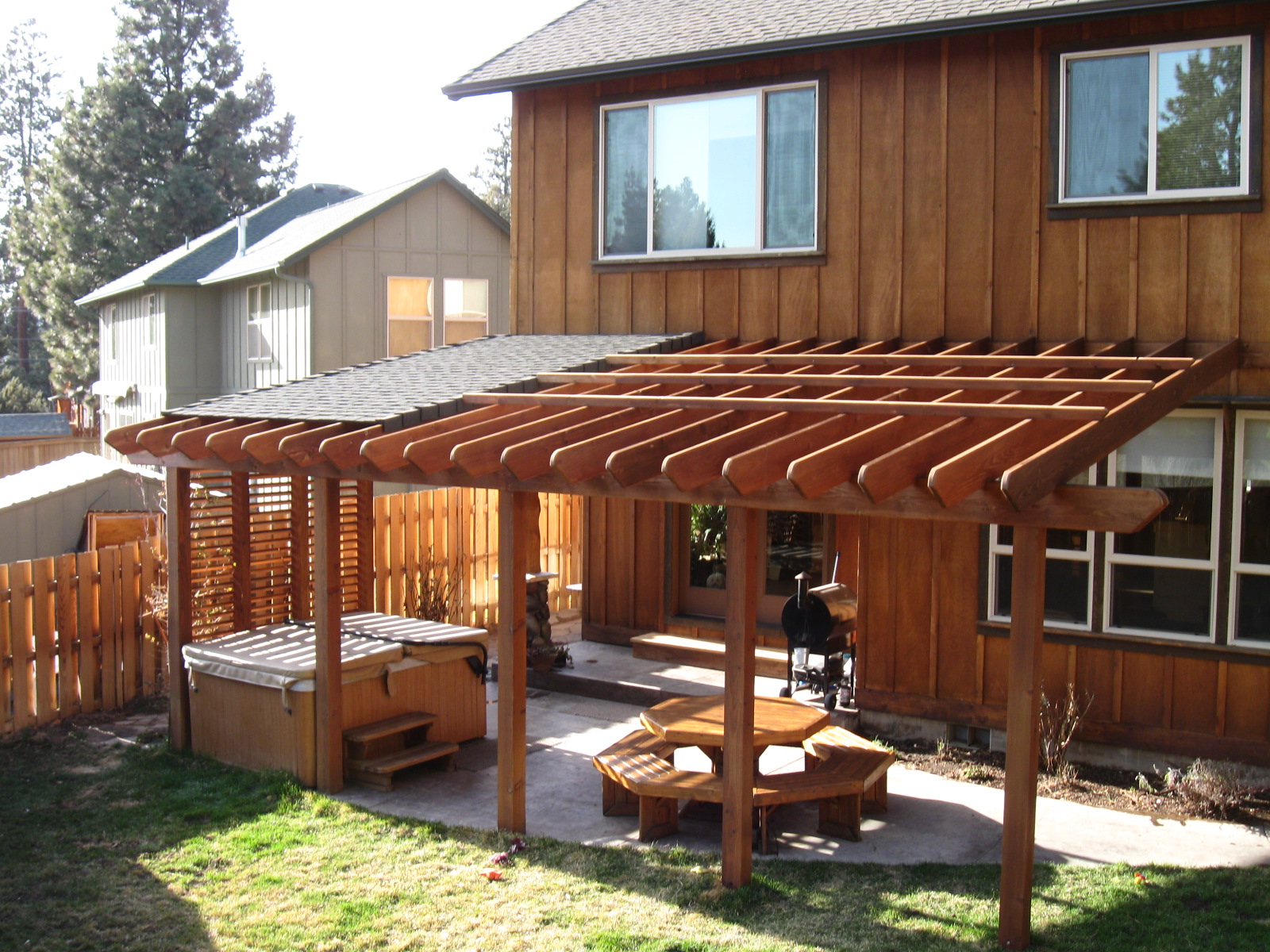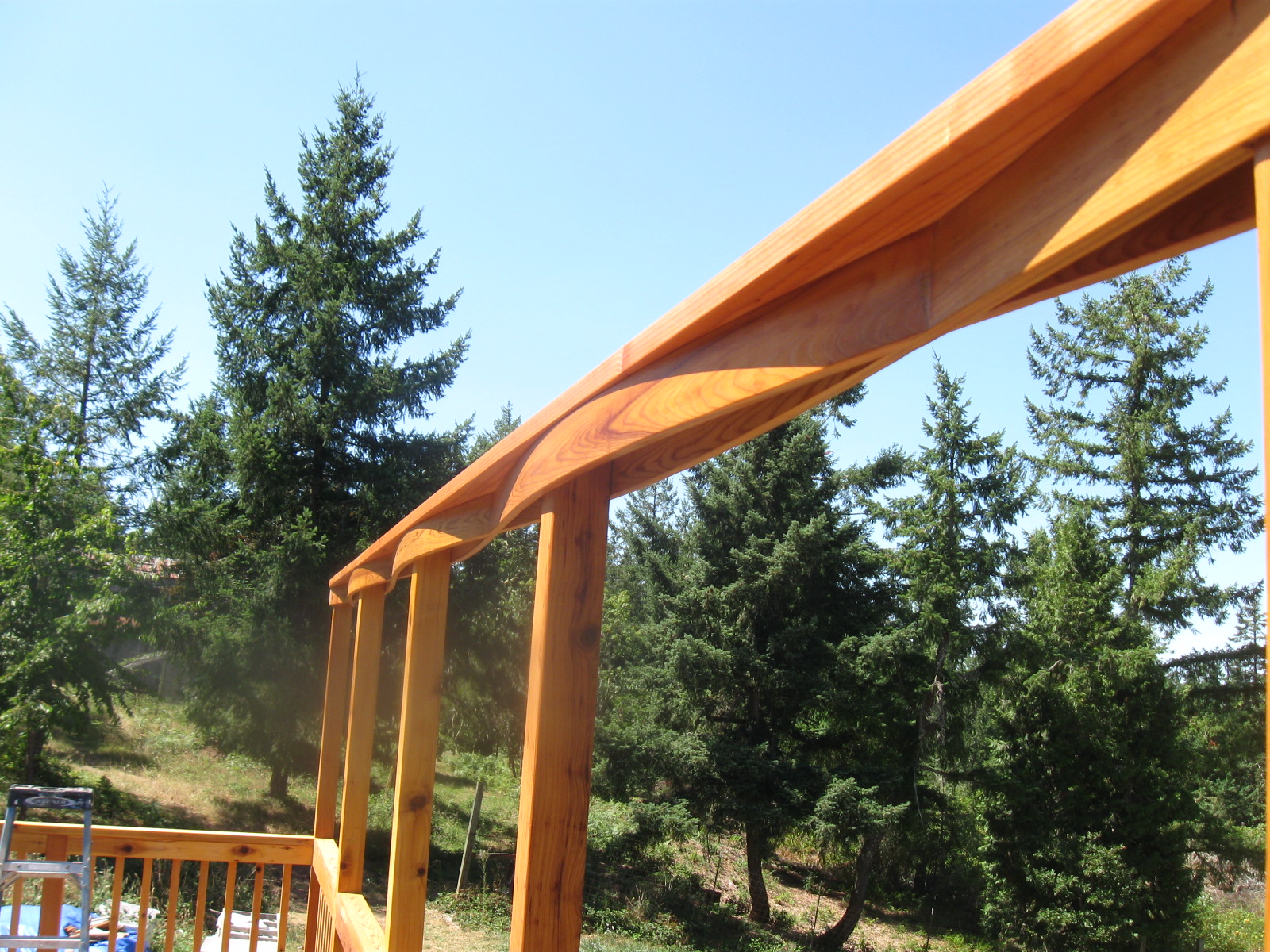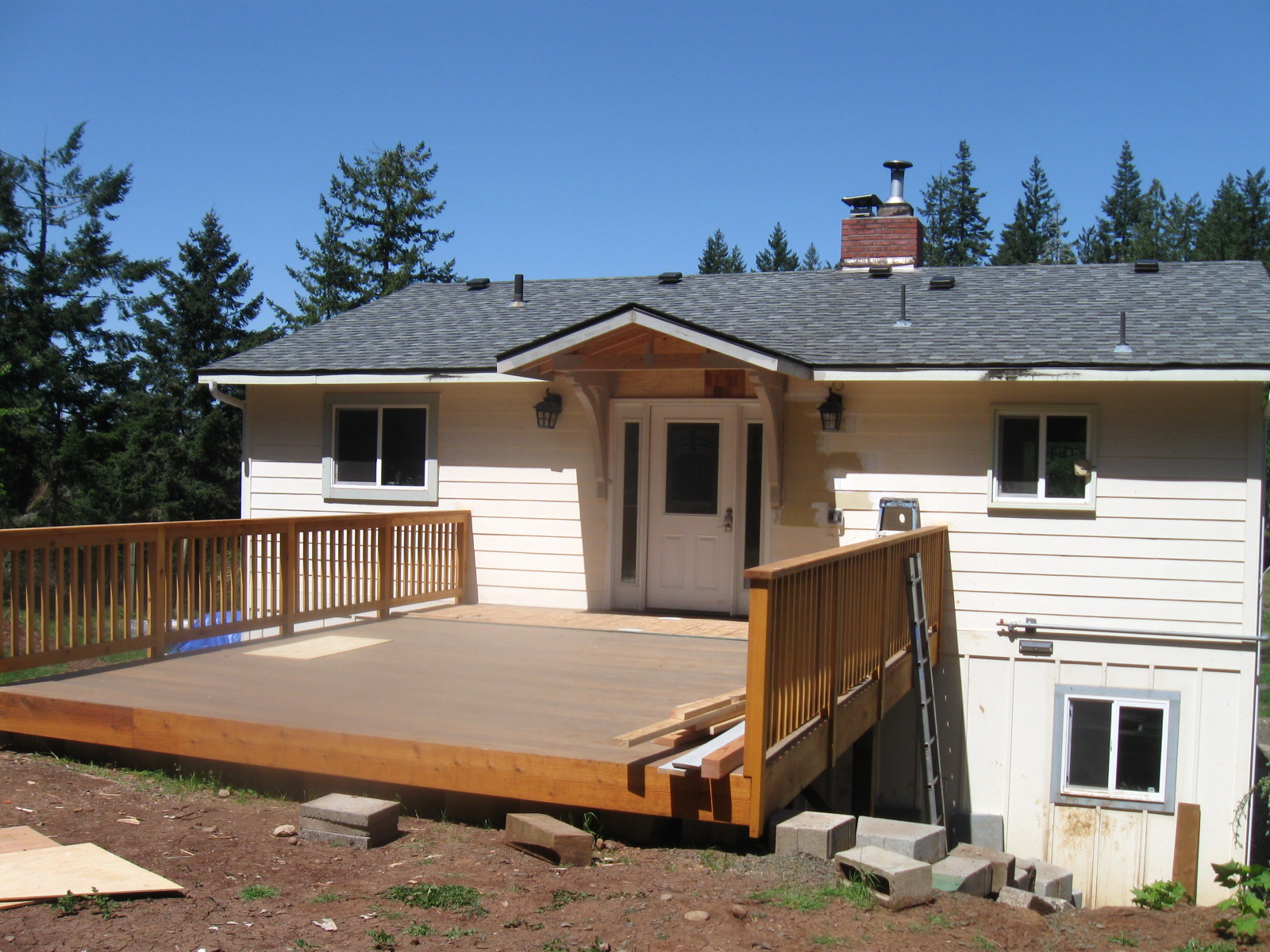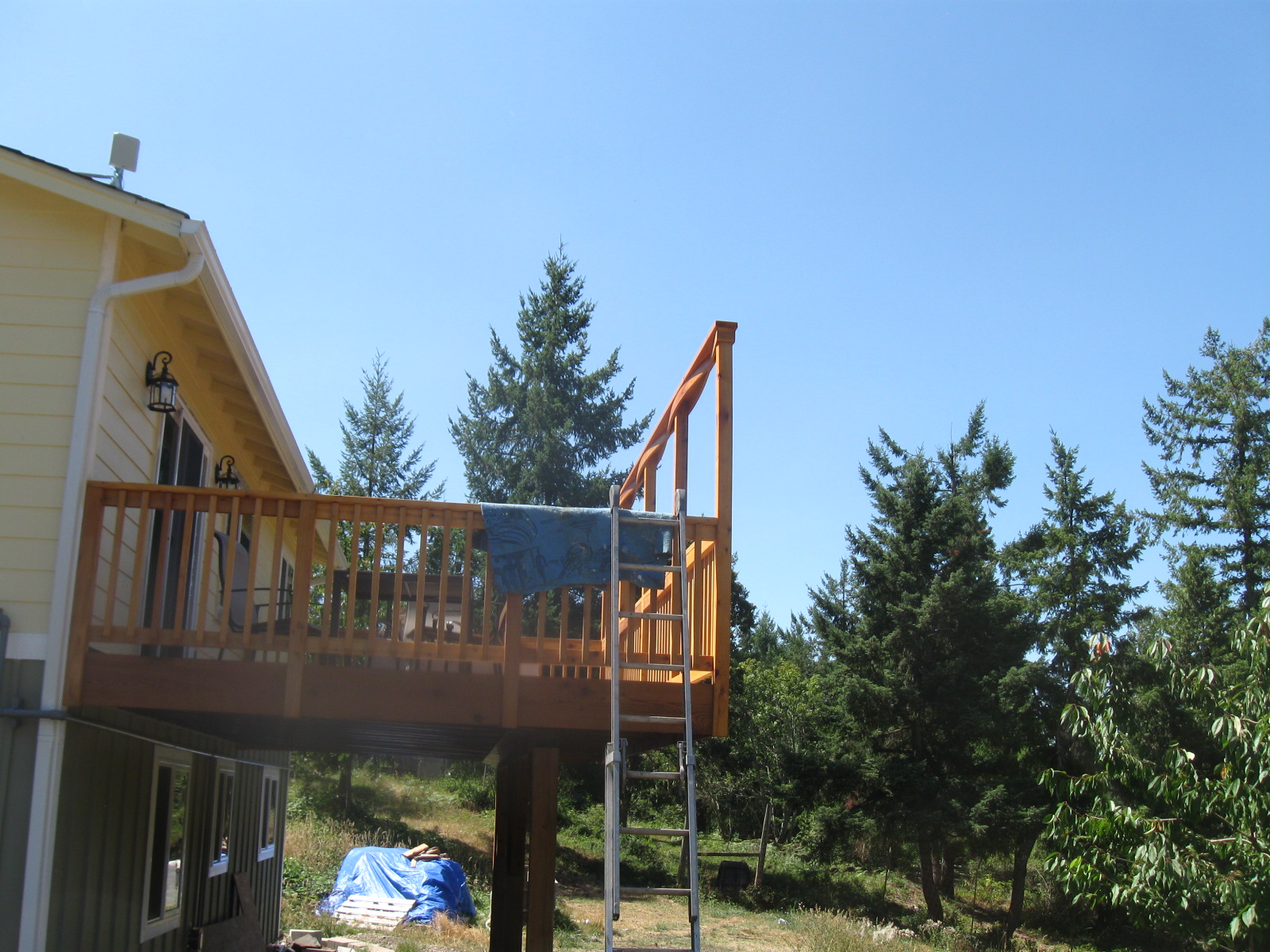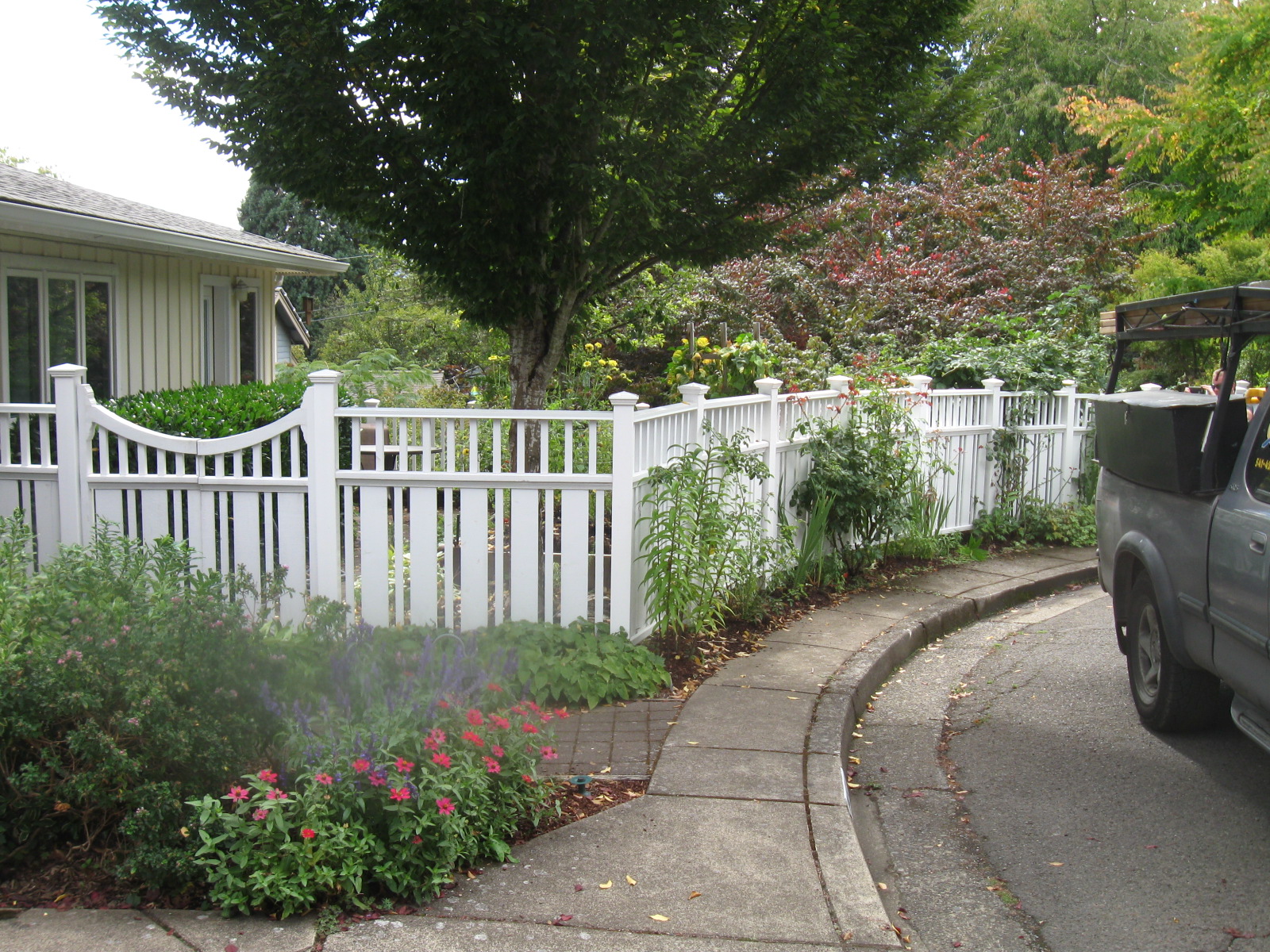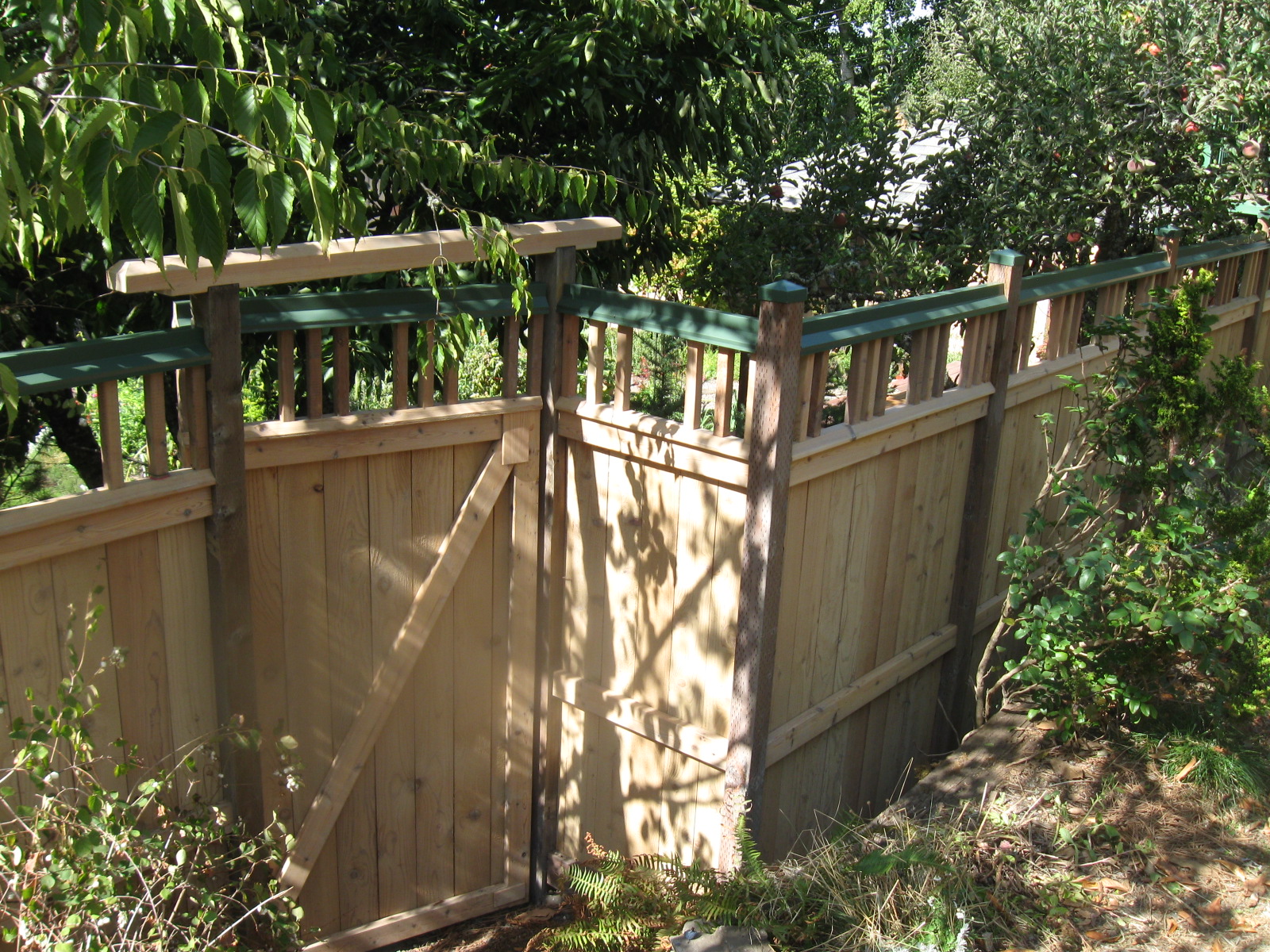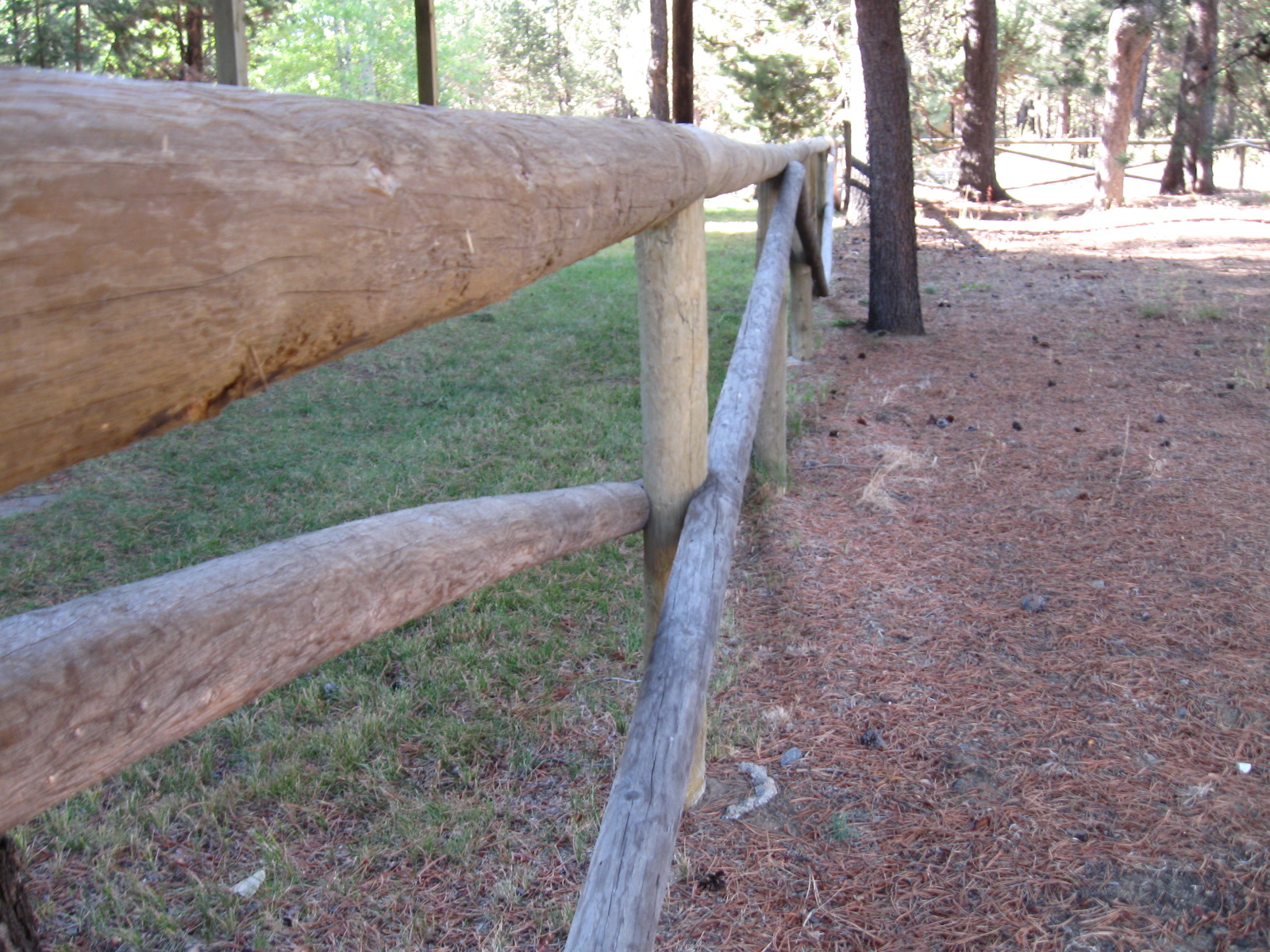 I have worked with Bryan Hottinger of Creative Roofing for several years. During that time Bryan has completed a number of jobs for our construction company. There have been a variety of projects including new homes, additions, remodels and repairs. Bryan is always professional, prompt and reliable. Bryan has excellent craftsmanship and pays close attention to details. I highly recommend Bryan's services for your project.
Bryan Hottinger, of Creative Roofing, is the best roofer I've come across in my more than 35 years in construction. Besides working harder than anyone I know, his level of expertise and experience are second to none. He is very easy to work with and committed to doing the job efficiently. In addition, he has that rare quality of wanting to do what's right for the client, even when it comes at his own expense. Lastly, and most importantly, he stands 100% behind his work. After working with Bryan for more than eight years, I can't recommend him highly enough for any and all roofing jobs.
I have had a business relationship with Bryan Hottinger and Creative Roofing for over 15 years. I have recommended Creative Roofing to my clients and friends over the years and I have never received anything but accolades. Bryan has always been fair and his work is exceptional in all respects. He is timely, efficient, keeps a clean site and is very competitive in pricing. Bryan and Creative Roofing is one company that I would do business with on a handshake, which is rare this day and age. Please fee free to call me for a reference at 541 410-4994.
I have been using Bryan Hottinger and Creative Roofing and Construction for many years. He has done several excellent roofing projects for me of all types and sizes. I have also been fortunate enough to work with Bryan on new construction projects from the foundation thru to the finish work. It is nice to work with a skilled professional that brings enthusiasm and attention to detail. I will highly recommend him to anyone.
Thank you for your interest.
If you would like to ask any question or discuss your project, please use the form below to contact me.
Bryan Hottinger
Owner Operator
Insured & Bonded CCB#126467
Serving Lane County and Bend, Oregon